When you buy a piece of property overseas, it can sometimes come with an important bonus — it can open the door to foreign residency. When it does, you not only have a second home in the traditional sense, but you've got a second home in a broader sense as well … a place where, when you go there, they have to take you in (to borrow a line from Robert Frost).
This overseas residency can also provide you a gateway into the host country's banking system and financial services sector, along with, sometimes, a potential path to citizenship, if you're interested.
Obtaining residency can be a hassle, requiring you to provide extensive financial records and check stubs to show you qualify. But when you qualify as a property owner, you often shortcut a lot of red tape.
Here are five of my favorite places where you can obtain residency by buying real estate: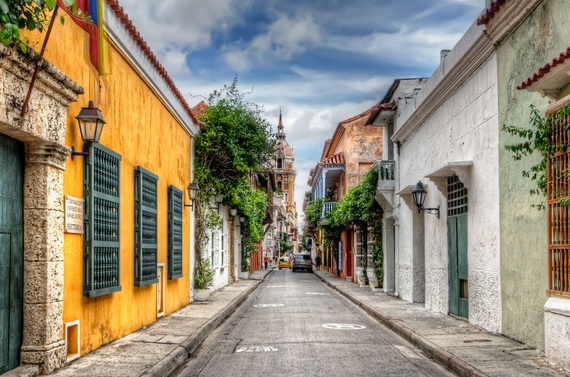 #1: Colombia provides the easiest process I've found for the property owner
I haven't qualified for residency in Colombia, but a friend has. Here's how he tells the story:
"I gathered the required paperwork specified on the country's immigration website and walked over to the Ministry of Exterior Relations in Bogotá. There was a line outside when I got there, but they let us into the building at 7 a.m. I took a number … waited my turn … and left the building at 7:55 with a permanent residency visa."
Less than one hour … no lawyer … that's about as easy as this gets.
Colombia offers the property buyer two paths to residency. By buying a property valued at more than $89,000 (at today's exchange rate, you can qualify for a temporary residency visa (Type TP7). This is renewable yearly, and, after five years, you can switch to permanent residency.
But if you spend $165,300 on a piece of property, you can obtain permanent residency right off the bat, as a resident investor.
One caveat: Make sure that the municipal value on your property deed reflects at least the investment threshold that you need, and that you have records of that same amount coming into Colombia.
#2: Ecuador offers one of the world's lowest property investment thresholds
As one of the world's most popular retirement destinations, Ecuador offers one of the easiest residencies for the property buyer; the minimum investment is just $25,000, this to qualify for the investment visa.
As with Colombia, the municipal value on your property title must reflect the minimum investment level of $25,000, or more. This is normally not a problem nowadays. In the past, it wasn't uncommon for deeds to have very low municipal values on them. If the property you're buying has such a deed, you'll need an attorney's help to bring the value up to the $25,000 threshold without creating a big capital gains hit for the seller.
Ecuador uses the U.S. dollar as its currency, so you have no currency exchange rate to worry about.
One caveat: Your $25,000 investment gets you permanent residency in Ecuador. However, to maintain your status, you can't be out of Ecuador for more than a total of 90 days per year during each of your first two years as a resident.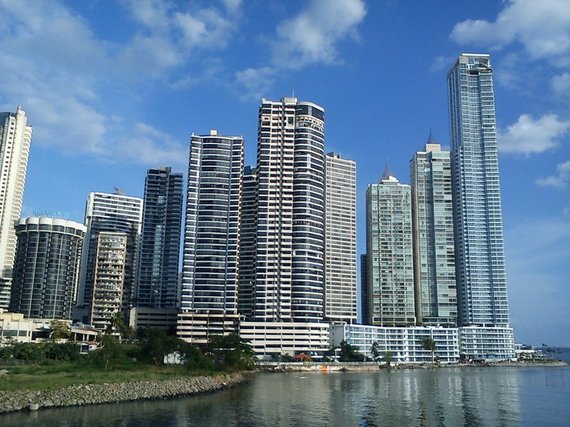 #3: Panama's new Friendly Nations Visa makes residency easy for the property buyer
In May of 2012, President Ricardo Martinelli issued a presidential decree that allowed the citizens of certain "friendly nations" to become permanent residents of Panama using a fast-track process. Originally, there were 22 "friendly nations." Today there are 50.
The visa requires that you have an economic tie to Panama, and your real estate purchase can do that for you. It doesn't need to be a personal residence, either; an investment property qualifies, as well.
Like Ecuador, Panama uses the U.S. dollar as its currency, so you'd be shielded from currency exchange-rate fluctuations here, too.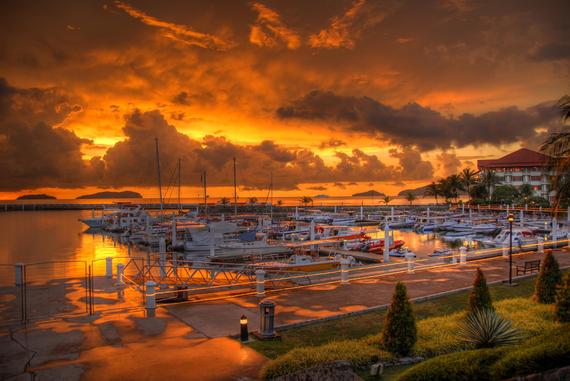 #4: Malaysia is the most popular choice in Asia
A perennial favorite for expat retirees, Malaysia offers a residency visa automatically when you buy a property there. Under new rules issued in 2014, the minimum investment level is 1 million Malaysian ringgits, which works out to just over $267,000 at today's exchange rate of RM 3.74 per US$1.
The fine print: You must also be over 50 and have RM 500,000 in a local savings account ($133,700). Plus, you have to show an income of RM 100,000 per year ($26,700 today, or $2,225 per month).
This visa also allows you to bring any unmarried children under 21 with you, as well as parents over 60.
It can be hard to obtain residency and own property in this part of the world, butMalaysia's residency program gets you in the door on both counts.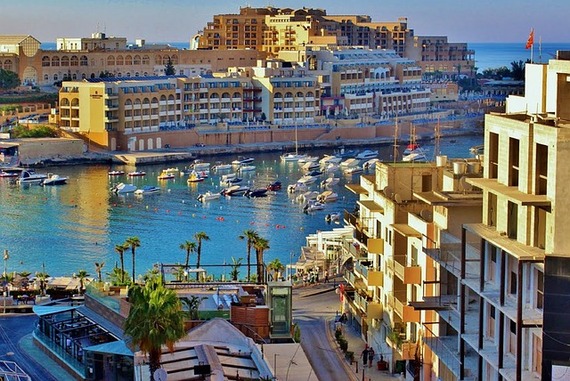 #5: Malta offers the best deal I've found in the eurozone
A British colony until the 1960s, Malta could be your gateway to visa-free travel in Europe. With English as the official language, Malta offers one of the easiest transitions abroad.
Under new rules initiated in 2013, the minimum investment in the southern Maltese islands is 220,000 euros; that's $250,000 at today's exchange rate of 0.88 euros per US$1. In the more affluent northern sectors of Malta, the minimum is 275,000 euros ($312,500 today).
Compare Malta's minimums to Portugal's real estate for residency program (which requires an investment of 500,000 euros) and to Spain's Golden Visa program (which also comes in at 500,000 euros). Malta is a super deal at half the price… especially considering its good weather and relatively low cost of living.
In some parts of the world, even if you own a piece of property, residency can be hard to obtain. However, these five countries are not only great places to live or retire overseas, but they also make it easy for the property buyer to stay on indefinitely, while, in some cases, diversifying into some of the world's most appealing property investment markets. Colombia and Panama stand out in this regard.
Related Articles:
Top 8 Best Places To Buy Property In Europe
Buying and Owning Foreign Property